Anyone else care to join us as we count down the days to sweater weather, falling leaves, and pumpkin spice everything? The weather may not be in a hurry to change but that doesn't mean we can't get a head start on our Fall makeup routine! With the new season comes new gorgeous colors, so that means switching out our light pinks to deeper, warmer, richer tones of reds, berries, and darker neutrals. Fall might be all about coziness but it's always nice to throw in a pop of color to complete the fit, so today we're here to share a few of our favorite go-to lipstick shades of the season!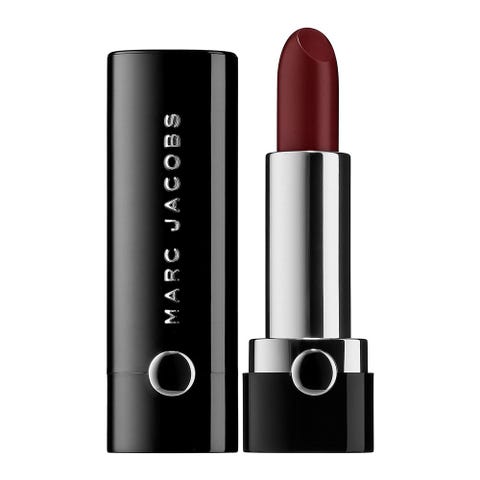 1 | Drunk in Wine Red
Are you a red wine fan like us? Well, why not match your lipstick! Nothing more romantic than a velvety, deep wine red lipstick to complete your Fall wardrobe.

2 | Very Berry Charming
Anyone craving some smooth berry lips? Nothing like a beautifully rich plum hue to keep your smile looking full and vampy this season.

3 | Chocolate Wasted
Keep it simple yet bold and sophisticated with a dark neutral shade to finish off your Autumn fit. And hey, no better season to match with this fierce, rich tone!
4 | Let's Get Naked
Not a big fan of bright and bold colors? Get naked with a more casual, wearable rosy-nude shade. It's a neutral and happy middle point for those who aren't ready to let go of those summer shades just yet!

5 | Bright & Bold